Did you know that October 25th is National Pitbull Awareness Day? This day was created to bring positive attention to a misunderstood breed of dog. It's a day for myth busting and advocacy. You can use it as an opportunity to learn more about the breed and the challenges these dogs face including dog fighting and breed specific legislation. We've created a list of online resources and books for those interested in learning more about these lovable dogs.
Books
There is a lot of information out there about pit bulls portraying them in an unfairly negative light. Here is a list of some suggested titles to enlighten and educate: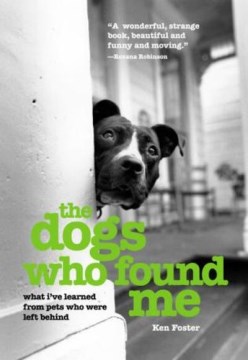 The Dogs Who Found Me
by Ken Foster
Ken Foster is a pit bull advocate and founder of the Sula Foundation, a group of pit bull owners and friends who strive to promote responsible pit bull ownership in New Orleans, Louisiana.
The Dogs Who Found Me
was Foster's first book about dogs and it follows his experience rescuing strays throughout his life and multiple disasters including 9/11 and Hurricane Katrina.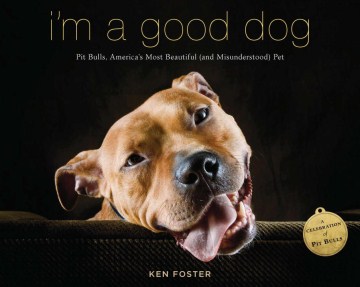 I'm a Good Dog
by Ken Foster
Another title by Ken Foster (he's a wonderfully accessible writer in addition to being a tireless advocate)!
I'm a Good Dog
is a tribute to pit bulls which features photographs and essays about the breed.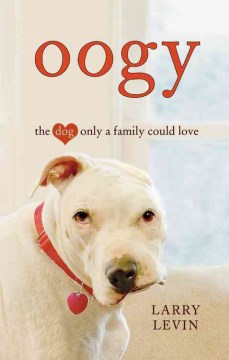 Oogy
by Larry Levin
This heart-wrenching biography of a beloved family pet is evidence of the pit bull's remarkable perseverance and ability to forgive despite abuse. Oogy was found, abandoned and maimed, as a puppy. He was used as a bait dog by dog fighters and might not have survived if not for the kindness of an animal hospital employee who convinced the shelter not to euthanize him. Oogy was adopted by the author and his family and went on to a new life as a gentle family pet and therapy dog.
Wallace: the underdog who conquered a sport, saved a marriage, and championed pit bulls--one flying disc at a time
by Jim Gorant
Jim Gorant's account follows the life of Wallace, an abandoned pit bull who was almost euthanized in the shelter because of his aggressive behavior toward people and other dogs. When he is adopted by a couple of "dog nerds" he blossoms and becomes a star in competitive frisbee.
The lost dogs: Michael Vick's pit bulls and their tale of rescue and redemption
by Jim Gorant
Jim Gorant offers a closer look into the investigation of Michael Vick's dog fighting operation as well as the rehabilitation of the dogs who were his victims.
If you're interested in finding more books about pit bulls you can ask a librarian or check out our catalog.
Online Resources
ASPCA - The Truth About Pit Bulls
Sula Foundation
Pinups for Pitbulls
Worcester Animal Rescue League